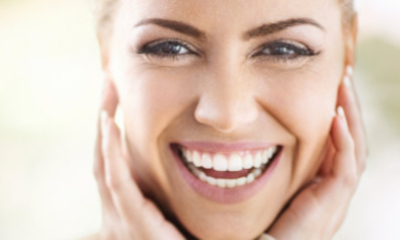 TMJ syndrome is a group of conditions that cause pain and dysfunction in the jaw joint and the muscles controlling the movement of your jaw. It affects millions of Americans. The condition is believed to be more common with women than among men.
Having some pain around the jaw joint or muscles doesn't in itself indicate a serious problem. The discomfort can be temporary and cyclical and dissipate with little to no treatment. If however your discomfort develops into long-term symptoms such as sustained jaw pain, headaches or earaches, you should see a TMJ specialist for an accurate diagnosis and treatment plan.
Established in 1998, The TMJ & Facial Pain Treatment Center specializes in diagnosing and relieving TMJ and related disorders for Willowbrook patients. We are here to help you understand your condition and have it treated correctly. Our office is also right down the road in Burr Ridge.
Treatment of TMJ Including Headaches, Jaw Pain, Earaches, Bruxism / Willowbrook, IL
If you live in Willowbrook and suffer from conditions such as headaches, jaw pain, bruxism or earaches, we can help you achieve pain relief. Our TMJ treatment includes sophisticated testing procedures such as a thorough head and neck exam, Doppler ultrasonic testing for joint sounds, site-specific imaging of temporomandibular joints and MRI imaging.
These procedures ensure accurate diagnostic assessments toward alleviating the discomfort of most TMJ symptoms.
Related Disorders: Multi-Disciplined Treatment for Willowbrook, IL
Your return to comfort is important to us. In the event your condition requires additional specialization, The TMJ & Facial Pain Treatment Center partners with other physicians for optimal treatment of disorders related to TMJ syndrome.
We plan treatment without trial and error by incorporating a medical model and a multidisciplinary approach if necessary. After a diagnosis, we team with radiologists; ear, nose and throat physicians; neurologists; and physical therapists to assist you as needed.
We will either diagnose you or refer you to the appropriate health professional. For more details about our TMJ treatment for Willowbrook, IL – including relief from symptoms such as jaw pain, earaches, headaches and bruxism – contact our Burr Ridge office at (630) 734-0909 today. We will be glad to learn more about you and discuss how we can assist you.