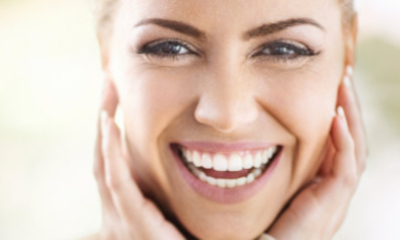 Pain near and around the jaw joint does not automatically indicate a problem. This discomfort can often be occasional and temporary, occurring in cycles. The pain might fade with little or no treatment. Some people, however, develop significant, long-term symptoms.
The TMJ joint connects the mandible (lower jaw) to the temporal bone (bone at the side of the head). The joint's flexibility allows the jaw to move smoothly up and down and side to side. Muscles attached to and surrounding the jaw joint control its movement and position. The combination of hinge and sliding motions makes the TMJ joint among the most complicated in the body.
If discomfort in this area persists, a TMJ specialist can help determine if you have a TMJ disorder and, if so, recommend the best treatment for sustained pain relief.
TMJ Treatment for Morris, IL
The TMJ & Facial Pain Treatment Center focuses on diagnosing and treating TMJ and related disorders for patients from Morris, IL. Our sophisticated testing procedures ensure accurate working diagnoses that lead to the alleviation of most symptoms. We are ready to help you understand your condition, have it treated correctly and fulfill your quest for pain relief.
TMJ-Related Headaches, Jaw Pain, Earaches, Bruxism / Morris, IL
If you reside in Morris and suffer from conditions such as headaches, jaw pain, earaches or bruxism, we offer a thorough solution. Serving Morris from our office in Shorewood, our TMJ specialists apply sophisticated testing procedures such as an extensive head and neck exam, Doppler ultrasonic testing for joint sounds, site-specific imaging of TMJ joints and MRI imaging. Through these procedures, we develop accurate assessments for relieving most TMJ symptoms.
TMJ-Related Disorders / Multi-Disciplined Treatment / Morris, IL
In the event your symptoms require additional specialization, we work in tandem with other physicians in treating TMJ-related disorders.
Bypassing a trial-and-error approach, we plan pain relief by incorporating a medical model and, if necessary, a multidisciplinary method. Our supporting specialists include radiologists; ear, nose and throat physicians; neurologists; and physical therapists.
You can resolve chronic symptoms such as headaches, earaches, jaw pain and bruxism. Contact us at (815) 730-0909 today for more information about TMJ disorders and proper treatment for them. We welcome the opportunity to return you to comfort.