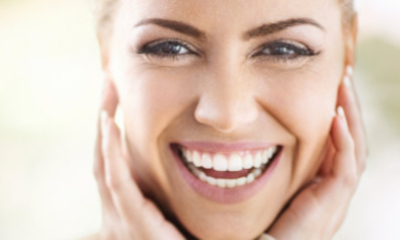 They might also indicate the presence of temporomandibular joint (TMJ) syndrome, a disorder characterized by pain and dysfunction in the jaw joint and the muscles controlling the movement of your jaw. This condition affects millions of Americans and is apparently more common with women than among men.
Different from other joints, the temporomandibular joint combines hinge and sliding motions, making it among the body's most complex. Because of its unique movements, the jaw joint and its controlling muscles can create notable challenges if problems arise.
In some cases the discomfort might go away on its own or with the help of home remedies such as ice packs, massaging and stress reduction. If however the discomfort persists, a TMJ specialist can determine if you have TMJ syndrome and, if so, recommend the best treatment for sustained pain relief.
Such a specialist will understand musculoskeletal disorders and have expert education and training in treating pain conditions.
Experts in TMJ Treatment / Frankfort, IL
Serving Frankfort from our office in Shorewood, The TMJ & Facial Pain Treatment Center diagnoses and relieves TMJ and related disorders. We will help you understand your condition and ensure it is treated correctly.
Alleviation of Headaches, Jaw Pain, Earaches, Bruxism / Frankfort, IL
If you live in Frankfort and suffer from conditions such as headaches, jaw pain, bruxism or earaches, we offer a thorough solution. Our TMJ treatment includes sophisticated testing procedures such as an extensive head and neck exam, Doppler ultrasonic testing for joint sounds, site-specific imaging of temporomandibular joints and MRI imaging. These procedures allow us to develop accurate assessments for alleviating discomfort of most TMJ symptoms.
Multi-Disciplined Treatment of Related Disorders / Frankfort, IL
In the event your condition requires additional specialization, The TMJ & Facial Pain Treatment Center works in tandem with other physicians in treating disorders related to TMJ syndrome.
We do not approach a treatment plan by trial and error. Rather, we plan pain relief by incorporating a medical model and a multidisciplinary approach if necessary. After a diagnosis, we team with radiologists; ear, nose and throat physicians; neurologists; and physical therapists to assist you as needed.
You can resolve chronic symptoms such as headaches, earaches, jaw pain and bruxism. Contact our Shorewood office at (815) 730-0909 today to discover more about our TMJ treatment for Frankfort, IL. We will be glad to hear from you, learn more about your symptoms and help get you started on your path back to comfort.