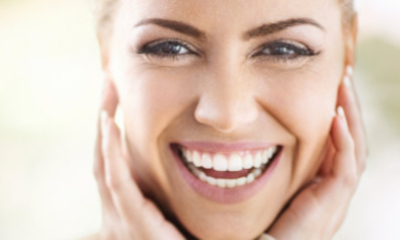 If so, it's possible you could have a form of temporomandibular joint (TMJ) disease. As many as 15 percent of Americans have pain associated with TMJ. Seventy-five percent experience at least one of its symptoms.
At The TMJ & Facial Pain Treatment Center, we focus on TMJ and facial pain diagnosis and treatment for patients from Bolingbrook, IL. As our Bolingbrook patient, you gain the resources to understand and treat your condition so you can be pain free.
Treating Bruxism, Jaw Pain – Bolingbrook, IL
Bruxism and jaw pain are two of the most common symptoms of TMJ. Our TMJ treatment for Bolingbrook includes the testing procedures for alleviating jaw pain and bruxism, as well as other conditions associated with the disorder.
If jaw pain and bruxism are among your symptoms, we can help you. Whether you are self-diagnosed or referred by a healthcare professional, you will fulfill your quest for pain relief. Learn more about our treatment of bruxism and jaw pain for Bolingbrook by calling our Burr Ridge office at (630) 734-0909 or our Shorewood office at (815) 730-0909.
Treatment of Related Disorders through Multiple Disciplines – Bolingbrook, IL
Our TMJ treatment for Bolingbrook, IL comprises advanced testing procedures such as MRI imaging, a load test, an extensive head and neck exam, Doppler ultrasonic testing for types of joint sounds and site-specific imaging of temporomandibular joints.
We also concentrate on the differential diagnosis of related disorders for Bolingbrook patients to be treated alone or in a multidisciplinary fashion. We plan treatment without trial and error by incorporating a medical model. When needed, we will also work in tandem with other physicians for the most effective treatment of TMJ symptoms.
If you are diagnosed with TMJ and need additional support, we will partner with radiologists; neurologists; physical therapists; and ear, nose and throat physicians to help you return to comfort. Most symptoms will be alleviated after treatment.
Our promise to you as our Bolingbrook patient is to either diagnose you or refer you to the appropriate specialist. Contact us at (630) 734-0909 (Burr Ridge) or (815) 730-0909 (Shorewood) to find out more about our TMJ treatment including jaw pain and bruxism for Bolingbrook, IL.